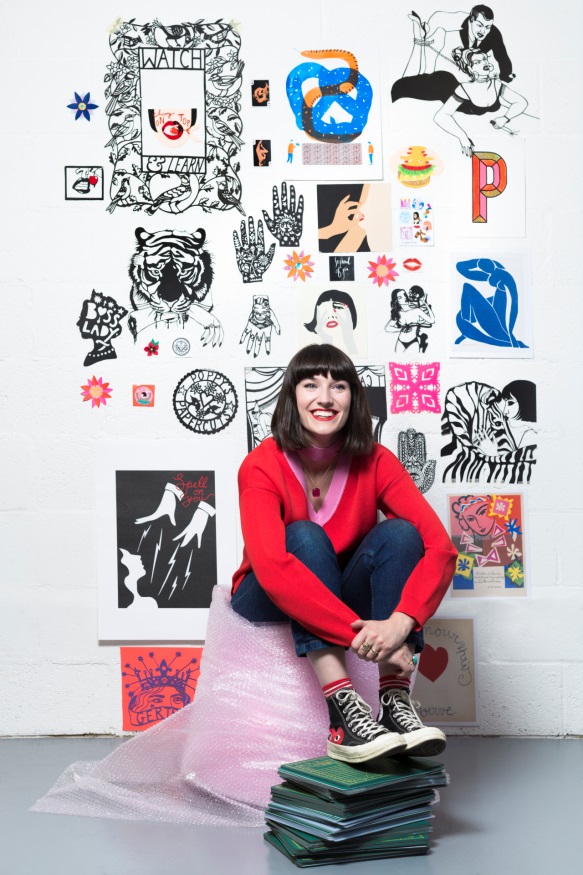 In a recent interview with the Sunday Telegraph, Paper cut artist and children's illustrator Poppy Chancellor admitted to being "an unruly child who only settled down when she was drawing."
The 29-year-old daughter of actress Anna Chancellor, and performance poet Jock Scot had an unconventional upbringing in west London but now channels her creativity into her work as a papercut artist, hand-cutting intricate designs from a single sheet of paper.
Her work has a contemporary feminist edge and a comic-book feel and she now works out of her studio in southeast London.